First Headline of the Day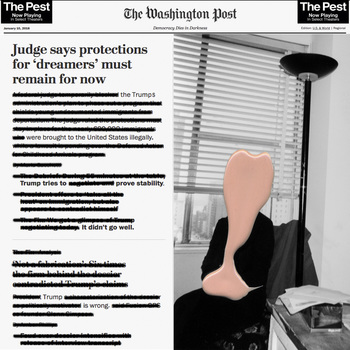 On January 10, I was a guest on Elise Engler's First Radio Headlines Heard of the Day Drawing Guest Artist Project. Luckily, Elise gave her guests the option to select headlines from the sources that they use. My source was the Washington Post.

The entire project is available on instagram.com/msdocumentrix/.
---
Et Tu, Art Brute?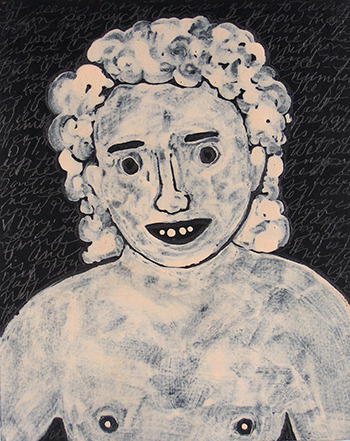 Et Tu, Art Brute?

Curated by Jamie Sterns

November 17, 2017 - January 28, 2018
Revolving installation changing monthly.

AEG Underground
Andrew Edlin Gallery
212 Bowery
New York, NY

Image: Finalist #691, Tar Gel, acrylic, gesso, graphite on Arches, 2005
---
Fact or Fiction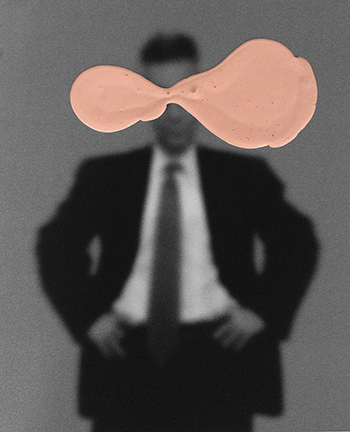 Fact or Fiction

Brian Cavanaugh, Susan Crile, Lisa Dahl, Alex Golden, Lauren Gohara, Ashley Hope, Wil Lindsay, Lester Merriweather, Judith Page, Leslie Roberts, Phillip Scarpone, Diana Schmertz, Fabian Tabibian, and Kristen Woodward

Curated by Matthew Garrison

Opening Reception: Saturday, October 7, 7-9 PM

October 7 – October 29, 2017

The Cluster Gallery
200 6th Street, 3E
Brooklyn, NY 11215

Image: Dreams of Power (RE), 2017
---
Recent Acquisitions 2015-2017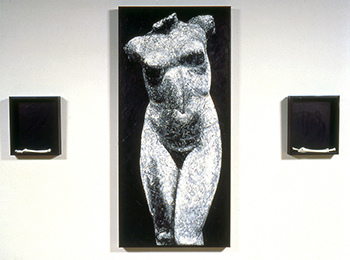 Recent Acquisitions 2015-2017

Ewing Gallery of Art and Architecture
University of Tennessee
Knoxville, TN

Image: Regeneration (1987)
Painting: acrylic, mixed media on canvas, framed in wood;
Sculpture: 2 painted wood boxes, each containing a leg bone from seabird.
73 1/2 x 100 x 3 1/2 in.

Coll: University of Tennessee, Knoxville
---
American Pie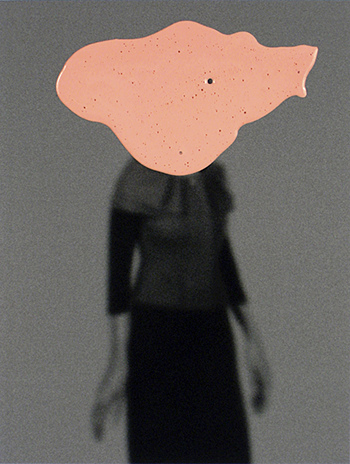 American Pie

Dexter Buell, Susan Copich, Don Doe, Amy Hill, Leslie Kerby, Seth King, David Kramer, Rene Lynch, Amy Mascena, Judith Page, Rachel Youens, Mary Jo Vath, Scott Williams

Reception: Saturday, May 13, 6-9 P.M.

May 13, June 18, 2017

490 Atlantic
490 Atlantic Avenue
Brooklyn, NY 11217

Image: Dreams of Power (CB), 2010
---
Successive Excessive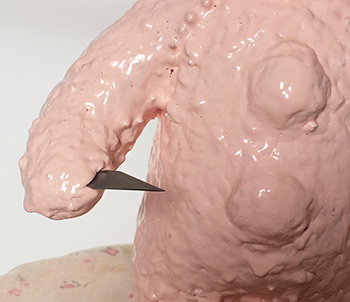 Successive Excessive

Curated by Chris Bors and Fred Fleisher



Chris Bors, Andrew Chan, Mike Estabrook, Fred Fleisher, Carl Gunhouse,
Joe Heaps Nelson, Hein Koh, Roxanne Jackson, Judith Page

Reception: January 13, 6 – 9 pm

January 15 – February 19, 2017

The Parlour Bushwick
791 Bushwick Ave
Brooklyn, NY 11221

Hours: Sundays 12–5 pm and by appointment


Image: December 19 (Rabbit, Roses, Rebellion), detail, 2017
---
Songs From The Roman Empire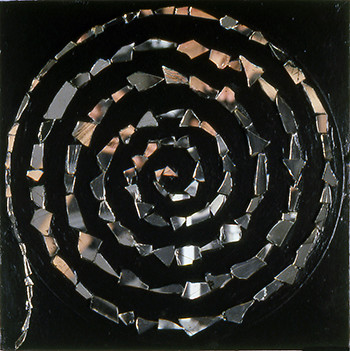 Songs from the Roman Empire

Solo Installation

January 4-February 22, 2017

Murray State University, Curris Gallery
Murray, KY

Image: Detail from installation, mixed media on records mounted on record albums, sound, 1992
---
Persona: Process Portraiture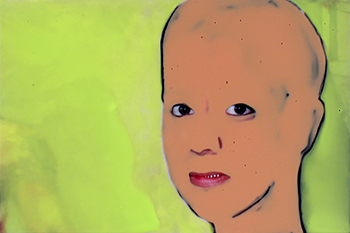 Persona: Process Portraiture

Marcia Goldenstein
Judith Page
Leah Schrager
Gail Skudera

September 2-30, 2016

University of Tennessee, Downtown Gallery
Knoxville, TN

January 12-February 22, 2017

Murray State University, Eagle Gallery
Murray, KY

Image: Amanda (12-27) from Portraits in Plasma
Tar Gel, acrylic, mixed media, photograph on canvas
4 1/4 x 6 in., 2006
---
Facie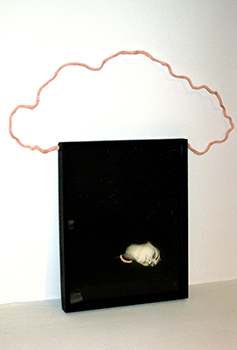 Facie: Self Portraiture Interpreted by 25 Artists

November 17 - December 27, 2016

Galerie Protege, New York, NY

Image: September 17 (Cumulation), Tar Gel, acrylic, mixed media,
15 1/2 x 14 1/2 x 1 1/2 in., 2009
---
Recent Acquisitions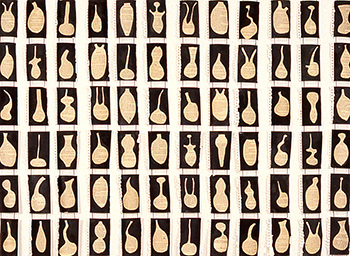 Recent Acquisitions by Public Institutions

Miami-Dade Public Library, Miami, FL

Dope (1994)
Chapter NIne (1994)

Vanderbilt University, Nashville, TN

Consumed (1990), from "The Marriage of Venus and Mars"
Beast (1990), from "The Marriage of Venus and Mars"

University of Tennessee, Knoxville, TN

Bite (1988)
Regeneration (1987)

Image: Chapter Nine (detail), ink on pulp fiction, mixed media, string,
80 x 72 x 2 inches, 1994, Collection: MIami-Dade Public Library