Thank You For Coming To The Party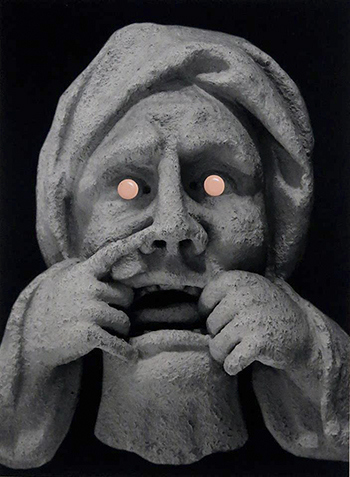 THANK YOU FOR FOR COMING TO THE PARTY





First Biennial International Pove PoP UP,

Curated by Luisa Caldwell



Anna Rosen • Blane De St. Croix • Chuck Tisa • Diana Shpungin • Jude Tallichet • Judith Page • Karen Arm • Katherine Finkelstein • Kathy Goncherov • Luisa Caldwell • Matt Freedman • Peter Hristoff • Petr Shvetsov • Rachel Phillips •
Robert Hickman • Susan Hamburger • Virginia Ines Vergara



Vernissage: Friday, 10 May, from 17:00 to 19:30



May 10 - 20, 2019



Via Zanchetta 50, Pove del Grappa, Vicenza, Italy 36020





Image: Temple Head #7 from

I Have Seen Too Much, Wipe My Eyes Away
---
Judith Page: Boil and Bubble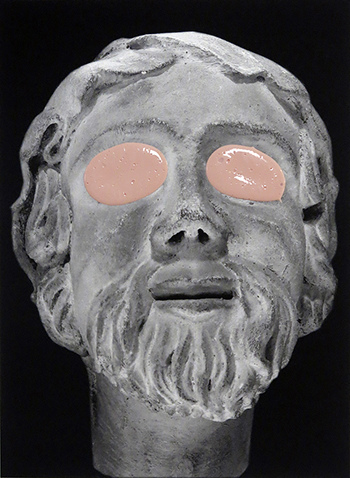 BOIL AND BUBBLE

Opening Reception: 6-9 p.m.

September 15 - October 28, 2018

490 Atlantic Gallery
490 Atlantic Avenue
Brooklyn, NY 11217

Gallery Hours: Fri, Sat, Sun, 12-6pm

Image: Detail from "I have seen too much, wipe my eyes away," mixed media, 85 sections (10 x 8 in. each), installation dimensions, 54 x 152 x 1 in., 2018

---
Persona: Process Portraiture Review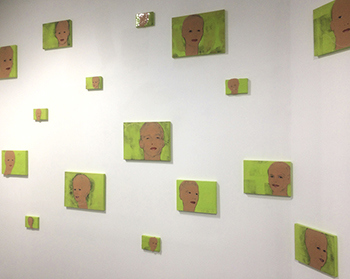 Persona: Process Portraiture, curated by T. Michael Martin, was reviewed in Culture Catch by D. Dominick Lombardi in their April 24 Issue.

---
Persona: Process Portraiture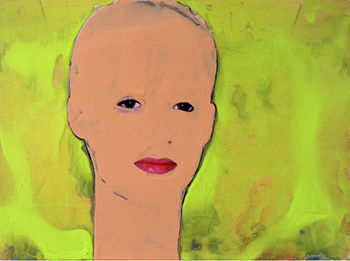 Persona: Process Portraiture

Marcia Goldenstein
Judith Page
Leah Schrager
Gail Skudera

April 7- April 29, 2018

Cluster Gallery
Brooklyn, NY

Image: Lucy (3-25) from Portraits in Plasma
Tar Gel, acrylic, mixed media, photograph on canvas
12 x 16 in., 2006
---
First Headline of the Day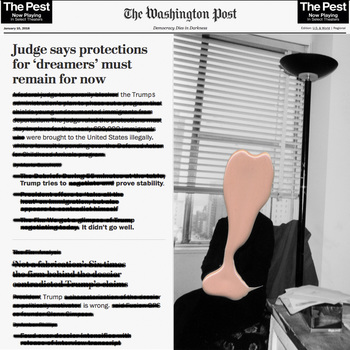 On January 10, I was a guest on Elise Engler's First Radio Headlines Heard of the Day Drawing Guest Artist Project. Luckily, Elise gave her guests the option to select headlines from the sources that they use. My source was the Washington Post.

The entire project is available on instagram.com/msdocumentrix/.